Lately I've been feeling kind of overwhelmed in my duties as a mother to share, teach and show my children this Jesus that I call Savior, King and friend. And I have lost sight. I've been so overwhelmed that sometimes it's just been easier to do things the easy way. And we all know that "easy" is not always right and it's not how God would want us to do things.
It's the small things really. Not the big and huge things that are easier to do as Christians, but the little things. And you know what, it's also these little things that stand out in the minds and hearts of our children.
Because of this I did what I know best to do, and that's to come and rest – rest in God's presence. I needed a time out.
And while I was there I realized, shamefully, that I've been trying to do it on my own. I'm trying to raise my precious children and run my home on my own strength. Well guess what - I can't. In fact I am convinced it can't be done. Because sure enough I become frustrated, loud, snappy and yes down right horrible – to my kids and my husband and I don't like it.
I need God. I need His strength, and His divine guidance. And that only comes from His Word. From spending time with Him. And because I've been so busy lately I have neglected this important nourishment for myself. I've not taken the time I need to nurture my heart, my relationship with God. I've been starving myself of his Word and because of it I feel overwhelmed and I'm becoming this person I don't want to be.
Really, how effective can I be as a mother, wife, sister and everything else I'm expected to be if I don't take care or my heart?
I'm grateful for this lesson. And I'm so thankful for God's Grace, again. He is so Good.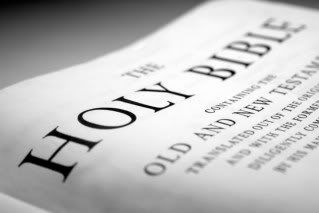 Psalm 119:1-8 (The Message)

You're blessed when you stay on course, walking steadily on the road revealed by God.
You're blessed when you follow his directions,
doing your best to find him.
That's right—you don't go off on your own;
you walk straight along the road he set.
You, God, prescribed the right way to live;
now you expect us to live it.
Oh, that my steps might be steady,
keeping to the course you set;
Then I'd never have any regrets
in comparing my life with your counsel.
I thank you for speaking straight from your heart;
I learn the pattern of your righteous ways.
I'm going to do what you tell me to do;
don't ever walk off and leave me.